Regular price
Sale price
$30.00 USD
Unit price
per
Sale
Sold out
Versatile Culinary Tool ️: The MTG30 is a multipurpose kitchen knife crafted for a variety of cutting, slicing, and chopping tasks, making it an essential tool for both professional chefs and home cooks.


Premium Stainless Steel ⚙️: Handmade with precision from high-quality stainless steel, the knife ensures durability, corrosion resistance, and a long-lasting sharp edge for efficient and reliable performance.


Innovative Design : Featuring a strategically placed ring hole near the handle, this knife provides a stronger grip and enhanced control during use, adding both practicality and a unique visual appeal to your kitchen.


Razor-Sharp Precision : The extremely sharp blade of the MTG30 ensures precise cuts, making it ideal for tackling a wide range of ingredients, from tough meats to delicate vegetables.


Safety and Comfort ️: The ergonomic design of the handle reduces hand fatigue, offering a comfortable and secure grip for extended use. The ring hole further enhances safety, minimizing the risk of slips during cutting tasks.


High-Quality Craftsmanship : Meticulously handcrafted with attention to detail, the MTG30 boasts a polished finish for a sleek and timeless design, adding a touch of sophistication to your kitchen.


Durable Construction : Built to withstand the rigors of daily kitchen use, this knife is a reliable companion for all your culinary adventures.


Professional and Home Use : Whether you're a professional chef or a home cooking enthusiast, the MTG30 stainless steel handmade knife is designed to meet the demands of any kitchen.


Easy to Maintain : With its stainless steel construction, the knife is easy to clean and maintain, ensuring it stays in top condition for years to come.


Enhance Your Culinary Skills : Elevate your cooking experience with the precision, durability, and style of the MTG30 stainless steel handmade slaughter knife.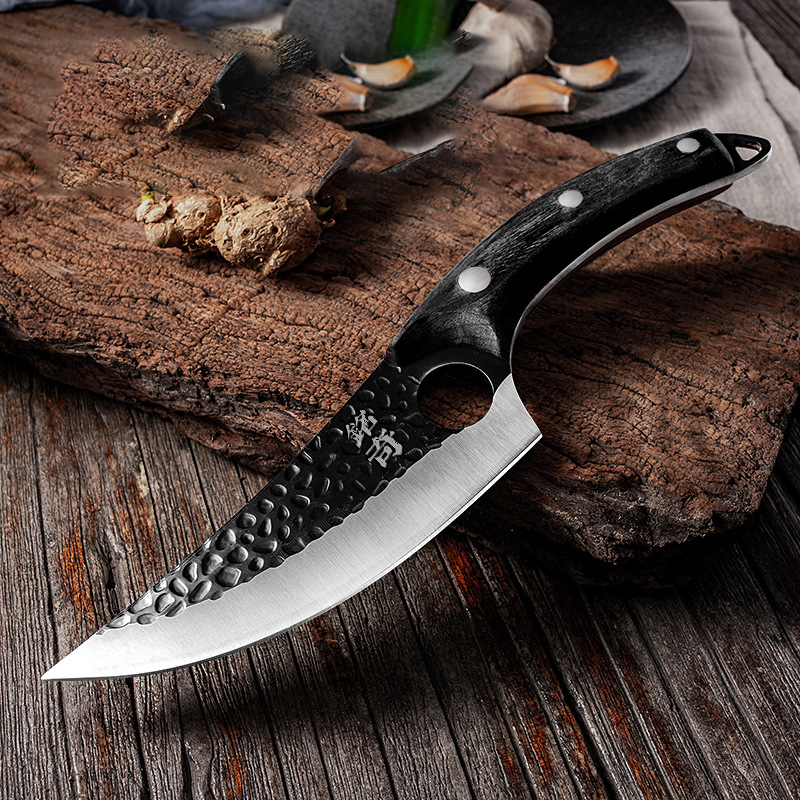 Share
View full details